Why does Mum's cooking always taste the best?
This Mother's day, the Hay Hamper Elves' thoughts are all turning to the meals our Mums make that we are all craving and wishing we could go home and taste.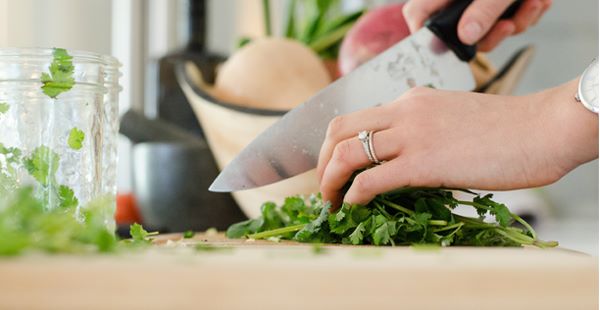 We have been chatting in Hay Hampers HQ about how wonderful food is. Of course we have – that is what we do and what we are passionate about – hence working at Hay Hampers! But in particular about how it is so much more than fuel. It is memory and emotion. How there are flavours that transport us (like a magical interdimensional transportation device) to different times and places, whether that be a special holiday or event in our lives or restaurant that we are all missing!
But there is something so incredibly special and powerful about the flavours that transport us back to our Mothers and our homes.
What is the dish that reminds you most of home?
A popular one in the office is Lasagne. Both Sam and Zoe (customer services) love their Mum's lasagne. For Kate (corporate sales) it is macaroni and cheese – the ultimate in comfort food!
Mum's Roast Dinner is also a popular one. Steph (corporate sales) says "We used to dip bread in the beef juices and Mum would make homemade horseradish like nothing you taste now". Paula (customer services) says "Mum's roast was always a special occasion, though now I look back on it, it was quite bland compared to what I like now – but still fills me with happy memories"
"My Mum's home cooked vegetable hot pot. It's super yummy and just reminds me of her and home. It will be the first thing I ask her to cook when I can visit again" Says Holly (corporate sales)
Katy (Marketing) says "For me if Mum's spag bol... not sure what she does but there is a particular flavour that I can't replicate that is just her.. think it is that she doesn't do much to it...I always throw in too many other things like wine or herbs and it never tastes the same! But hers is so much nicer. It reminds me of home so much and is always what I request"
Judith (Director) "My daughter always request I make our special King Prawn linguine with chilli and lemon oil. Her partner doesn't like seafood so it is always an extra special treat"
Andrea (Marketing) "Being from Italy, my Mum is an amazing cook" he says. "It is hard to say a favourite but right now I am really missing her sausage and radicchio cannelloni."
What actually struck us, that although Andrea is actually from Italy so Italian food makes sense, how many of the rest of us connect Italian types of food and home and comfort and reassurance… even not being from Italy!
So how about an Italian food and wine hamper from our specialist range of gourmet gift hampers for Mother's day, where all the items are sourced from smaller Italian artisan producers and are of the very highest quality and flavour! Send her the same emotions you get from tasting the food she makes – there is no greater gift that that!
Posted By The Taste House at 04/03/2021