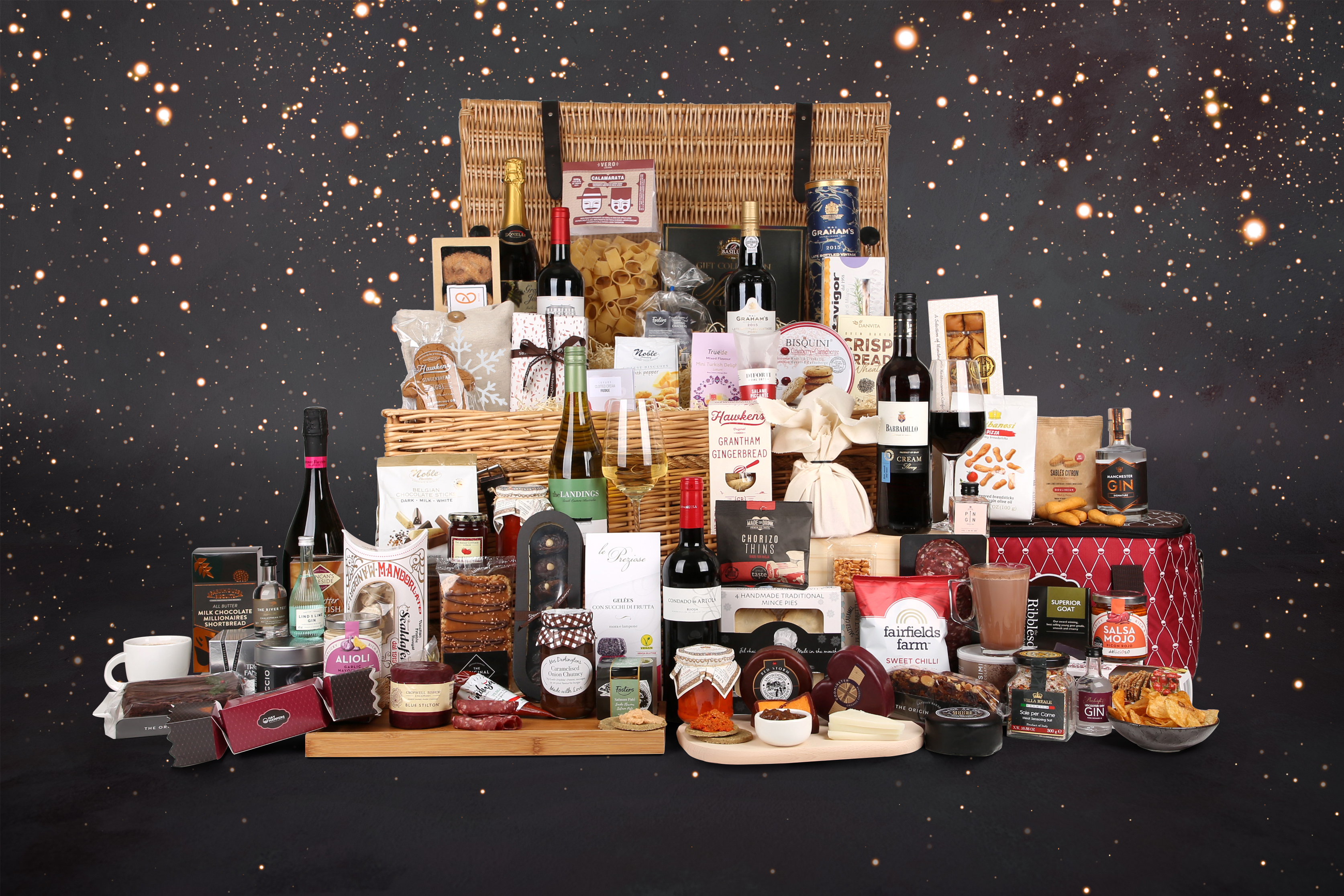 Welcome to Hay Hampers' 2023 Christmas Corporate Gifting Brochure
At Hay Hampers, we believe that the spirit of Christmas is best expressed through thoughtful, luxurious gifts that warm the heart and delight the senses. Our 2023 Christmas Gifting Brochure is your gateway to a world of exquisite hampers designed to make this holiday season truly unforgettable.
Discover the Art of Corporate Gifting
This Christmas, make a lasting impression with our exclusive range of corporate hampers. Whether you're thanking valued employees, appreciating loyal clients, or expressing gratitude to trusted suppliers, our meticulously curated hampers are the perfect choice.
Exceptional Gourmet Delights
Our hampers are a symphony of flavours, meticulously crafted to elevate your gifting experience. Explore a tantalising assortment of:
Cheeses: From creamy bries to tangy cheddars, our cheese selections are a true indulgence.
Wines: Raise a toast to the festive season with our exceptional range of wines, carefully chosen to complement our hampers.
Beers: For those who savour a hoppy brew, our beer options are sure to please.
Biscuits: Discover an array of sweet and savoury biscuits, perfect for pairing with your chosen beverages.
Tea & Coffee: Warm up with our selection of premium teas and aromatic coffees.
Catering to Every Taste and Preference
At Hay Hampers, we understand the importance of accommodating diverse dietary requirements. That's why we offer a wide range of hampers, including:
Vegan: Delight in vegan-friendly options filled with plant-based goodness.
Vegetarian: Savour gourmet delights that celebrate the flavours of vegetables.
Alcohol-Free: For those who prefer a non-alcoholic celebration, our alcohol-free hampers are the ideal choice.
Thoughtful Gifting for Every Occasion
Our hampers are perfect for expressing gratitude and spreading festive cheer during the Christmas season. Whether it's staff appreciation, staff thank-yous, or supplier appreciation, Hay Hampers has you covered.
Next Day Delivery and Convenient Bulk Ordering
To make your Christmas gifting experience even more seamless, we offer next day delivery, ensuring your hampers arrive promptly. We also provide the option for bulk orders, with the flexibility to deliver directly to the recipients' addresses or to your office in large pallets.
Prepare for Christmas 2023
Don't miss out on the opportunity to make this Christmas truly memorable for your corporate relationships. Click the link below to download our 2023 Christmas Gifting Brochure and explore our exquisite range of hampers.
Give the gift of joy, appreciation, and exquisite flavours this Christmas with Hay Hampers. Your corporate partners deserve nothing less.