Have a Happy Cheese-ster! The alternative to a chocolate filled Easter
We have often documented that in the Hay Hamper office more of us would rather give up chocolate than cheese so it is not surprise that some of us are really excited by our cheesy Easter gift – Happy Cheese-ster with 4 colourful cheese truckles peaking out behind a specially created egg cut out hamper tray lid. The cheesy Easter gift is completed with chutney and crackers and presented in a woven basket filled with hay looking shredded paper.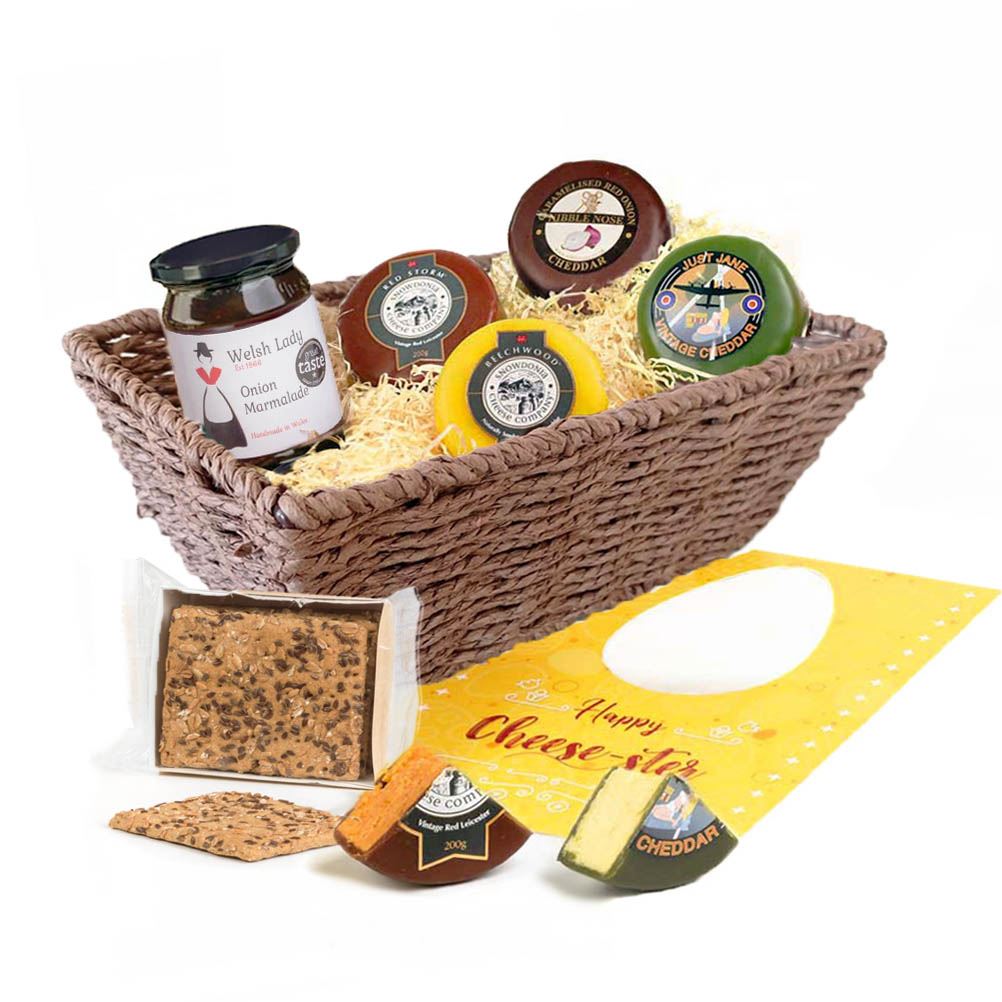 A great and original gift idea for a family and perfect for someone less keen on chocolate that you don't know what to buy as an Easter gift.
We are also keen to share with you some other 'jolly' Easter themed ways to enjoy cheese this Easter instead of chocolate!
Baked Cheese 'Dippy Egg'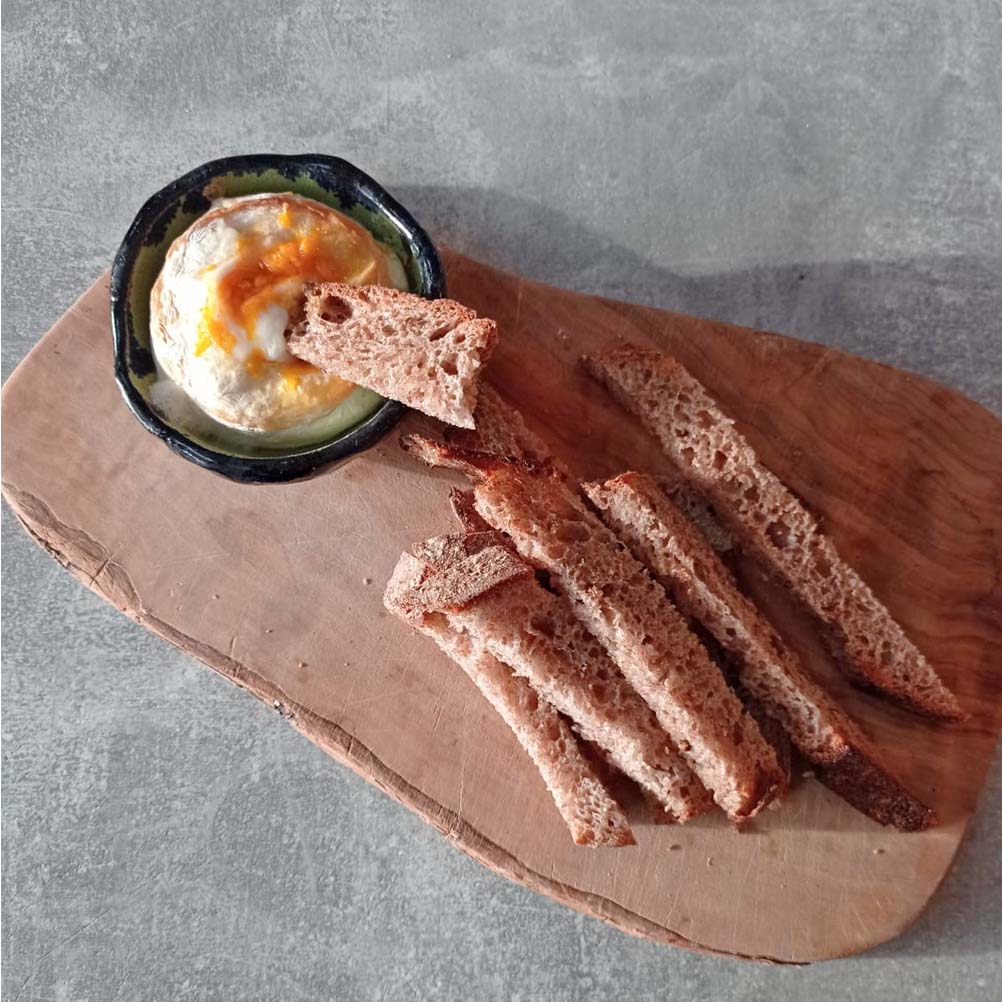 Using the British Brie and aged Red Leicester cheeses in our range, we created the look of a 'dippy' boiled egg and soldiers but with cheese!
Just cut a circle of the orange cheese (like an egg yolk) and place centrally in the Brie ( like the egg –white) before placing in a oven proof dish and baking for 10 minutes or so – until all melted and ready to dip 'soldier' into! A great sharing starter idea for Easter celebrations.
Cheese-ball Easter Egg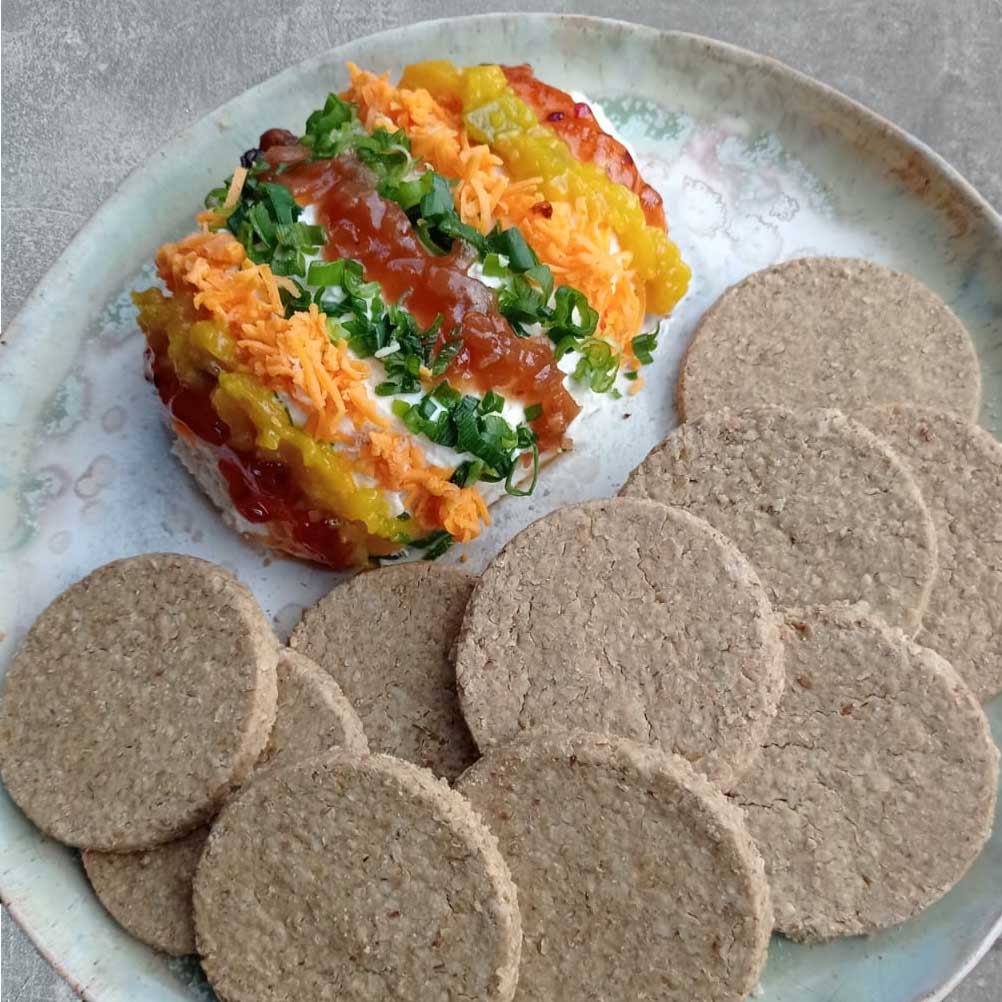 Another fun sharing starter or pre dinner nibble is to make a cheese ball in a festive theme. Cheese balls are tasty and easy to make and great as an alternative to a dip or houmous for crudités and bread.
They are simple and intuitive to make simple blend grated cheese of your choice with cream cheese with or without sour cream and seasonings you like such as black pepper, paprika, garlic powder. Create the shape you want (you can use clingfilm to assist you- it is a top tip to use full fat cream cheese for greater shape definition than low fat) and chill to help it set further and become easier to handle. The decorate with things such as chopped nuts, chopped green or black olives, chopped herbs, crushed tortilla chips, more grated cheese, cayenne or paprika pepper.
Posted By The Taste House at 22/03/2021