Bakery made Birthday Cake Hampers - Make them happy
During this difficult pandemic period we have seen a particularly big uplift in the popularity of our Birthday cake hampers, complete with candle for a birthday wish. We know that as people haven't been able to make or share in the homemade cakes that we might otherwise be able to provide and share in person, it is lovely to be able to send a birthday cake gift. Doing so can make what might otherwise be a somewhat deflated and disappointing birthday due to not being able to share it with those we love, in to a surprising and joyful day.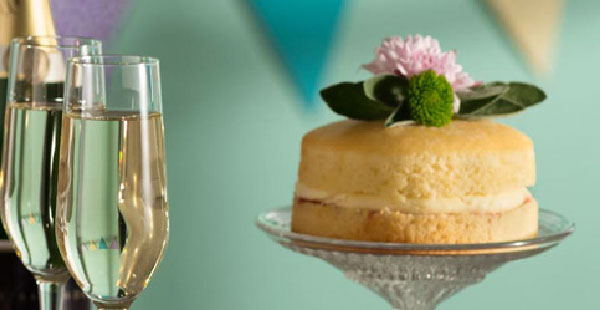 We have had so many written thank-yous and compliments to our gifts that echo just that. It brings joy to our hearts to know that what we are doing makes so much difference.
We are so proud of our birthday cake supplier, Wilcox Bakery. They are local to us in Lincolnshire. They, like us, are a small family business, who strive to put quality ahead of all else. They also, like us, started business in 1984! At the time they were 18 years old girlfriend and boyfriend, baking cakes to sell at the local market to raise money to travel to Australia. But they found they loved it so much, and the demand was so strong, they built a team with other family members and friends and are still loving every day. (They did get to Australia, just 10 years later than they originally planned!)
They use family recipes with everything made from scratch and it is this we love. The Victoria Sponge, Chocolate Cake and Vegan Lemon Drizzle cake that we take from them, all taste properly homemade, like your mum might have made it for you- we think you can taste the love (even though love isn't on the ingredient list officially!))
It is down to this popularity and all the wonderful letters from recipients we have received, that we decided to extend our range.
Our most popular gift remains to be the Birthday afternoon tea, complete with scones, clotted cream and jam as well as biscuits. But now there are gifts for every taste. As well as this alcohol free gift, we also have gifts with Prosecco (both full and individual bottles), Champagne, red wine, white wine, gin, beer and sherry. We have a birthday cake gift for vegans, and although we don't do a gluten free birthday cake we have made other birthday hampers for those who need this dietary requirement.
If you feel like we are missing something from our range, please let us know as we are always interested to hear what our customers have to say.
For now, our bakers will keep very busy mixing up their batches of cake mix and icing and we will continue to create, pack and send the birthday gifts to your loved ones– all the while putting the love in the box (even if it isn't in the ingredients list!)
Posted By The Taste House at 22/06/2020