FOR CHRISTMAS ORDERS PLACED BEFORE 1st DEC 2020
Free Named Weekday Christmas delivery

As a special incentive to place your order early we offer free named weekday December delivery for Christmas hamper gifts ordered before 1st December. Gifts containing fresh food items cannot be delivered on a Monday. Saturday & Sunday December delivery are available for a surcharge when available from the courier. PLEASE SEE COVID UPDATES HERE for latest information.
Free Next Working Day delivery
Place an order before the current daily cutoff (SEE COVID UPDATE PAGE HERE) and we can deliver it to you or your recipient the next working day (working days do not include weekends and perishable hampers cannot be delivered on a Monday). Please be aware if you are ordering a Christmas gift on next day delivery before December 1st – gifts containing truckled cheese MUST have the cheese stored in the fridge, gifts containing ham, pork pies, sponge cake, scones, soft cheese and smoked fish will NOT be in life for Christmas– as highlighted in gift descriptions.
FOR CHRISTMAS ORDERS PLACED AFTER 1st DEC 2020
Free 'In Time For Christmas' delivery
During the very busy December period, we offer free 'In time for Christmas' delivery, where we will ensure that the gift you have purchased is dispatched in time for Christmas delivery as per our delivery schedule. Our schedule is planned to depend on the gift contents to ensure maximum life of products for the Christmas period. If you provide a mobile number your recipient will receive updates on notification of dispatch and the likely timing of delivery. In summary, this term means - we guarantee 2 delivery attempts before Christmas, and for the courier to hold it available for collection; it will be the earliest possible delivery in December (from 2nd Dec), whilst optimising life for Xmas. Hampers containing fresh products will be shipped according to our delivery schedule with the shortest shelf life being delivered latest.
Named Day Christmas delivery -
If you prefer to know when your gift will be delivered, we do offer named day December delivery. This is £5 including VAT for weekdays, £9 for Saturdays and £15 for Sundays (where available from the couriers). Please consider the shelflife of fresh food gifts when selecting your named day. The shortest life items are pork pies and cooked ham joints, sponge cakes and scones. All other items will have life for Christmas from the beginning of December, but fresh items will need refrigerating on receipt. This year we are carefully monitoring to ensure we can fulfill all orders as demand is running very high due to Covid and delivery dates will be removed/closed as they become fully booked. Booking early is advised.

OTHER DELIVERY SERVICES
International and UK Offshore Delivery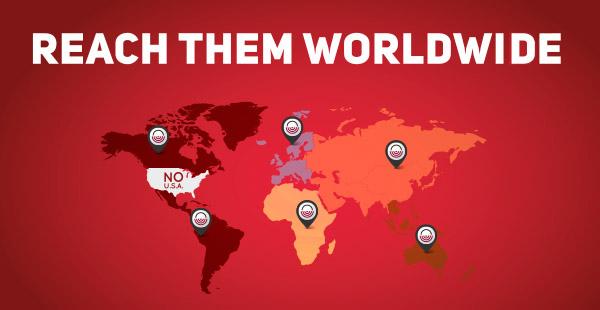 Search for gifts suitable for European or Worldwide delivery (excludes USA & others due to customs limitations) using the delivery filter. Surcharges start from £9 depending on the country. You can find the specific cost by selecting your gift and adding the address in checkout, the surcharge will appear under the address field – along with the lead time. Delivery lead times vary depending on the specific customs requirements and start from 2 working days. If you have a specific deadline it is best to speak to customer services on 01476 550420. For delivery In Time for Christmas please ensure you order before the courier deadline which is 16th December for the majority of countries.
Bulk delivery
If you are ordering a large number of gifts (i.e. more than 10) to go to the same location, it may be possible to arrange a bulk delivery at a discount. Please speak to our Corporate Sales department on 01476 550420 for advice.
We reserve the right to remove any delivery option from checkout selection at any time due to logistical limitations.
AIMING FOR DELIVERY PERFECTION – HELP US TO HELP YOU!
We are only as good as the information you give us!

Please provide accurate, complete, and up to date delivery details. Ideally checked against the postcode checker available here. Please be aware we deliver during working hours with a signature required – please ensure someone will be available to take delivery. If the delivery is unsuccessful due to inaccurate information there will be a cost to you of any un-resaleable items (due to excessive time out of refrigeration) and for redelivery.
SMS recipient delivery updates
We want to help the delivery to be successfully received that is why we work with couriers who provide information on the likely delivery time and alternative delivery options. Please ensure you provide a mobile number for the recipient to be sure this is received by them.
Tracking
We want to keep you in the loop of how your delivery is going. When we dispatch your gift we will email (please ensure our email address [email protected] is in your address book) and give you the tracking number for you to follow the delivery. During busy periods this is frequently live (showing who the driver is, where he is now and when the delivery is likely to be). Delivery signatures are made by the delivery driver at the moment due to Covid contact restrictions.
What happens if they aren't in?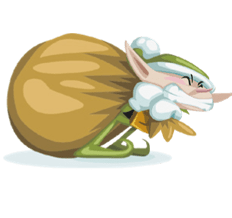 If you provide a mobile number they will be informed the delivery was unsuccessful and what to do next. If there is no mobile number, they should leave a card with the same information. Redelivery will automatically be reattempted the next day unless instructed otherwise. If there are 2 failed delivery attempts, the parcel is taken to the nearest depot. It is within the recipient's control to collect this parcel or arrange an alternative. If it is not collected within 5 days the gift is returned to us. A charge of £12.00 incl VAT is made for re-delivery to the original or alternative address. A charge will also be made for any items which become unsuitable for sale and need replacing.
We take all the steps above to avoid this happening, we also keep an eye on all our deliveries (when workload allows) and contact you, the recipient or the courier if we can see there are problems. Please ensure our email ([email protected]) is in your address book to avoid this information being missed.
What happens if it is damaged or lost?
We have 35 years' experience in packing and sending gift hampers and we select our couriers for their reliability and responsibility, so we pride ourselves on the rarity of any problems but in the unlikely event of damage or loss in transit, we will replace the damaged content or gift immediately and free of charge providing the following:
The goods are signed for upon receipt as damaged or are refused as damage

Any damage which cannot be seen from the outside is reported within 7 days.

Damaged goods are retained for inspection, photographs are provided via email and it may be required that they are returned to us at our expense before replacement or refund.
Limitations
We cannot deliver to hospital patients. Delivery to BFPO is possible but please call or email to arrange.