The Art of Giving Cheese: How to Package Cheese as a Gift
Cheese has always been a popular gift choice among foodies and those who appreciate fine cuisine. However, packaging cheese as a gift can be challenging, especially if you want to ensure that the cheese arrives safe, fresh, and visually appealing. In this blog post, we will take a look at the best cheese gift ideas for every occasion and guide you through the process of packaging cheese as a gift. From choosing the right container to adding a personal touch with custom labels or tags, we've got you covered. Whether you're looking for cheese and wine hampers, thank-you gifts, or cheese board sets, we've got something for everyone.
Choose the Right Container for Your Cheese Gift
When it comes to packaging cheese as a gift, choosing the right container is crucial. Cheese needs to be kept at a specific temperature and humidity level to ensure it stays fresh and doesn't go bad. Therefore, it's advisable to choose a container that can maintain the right temperature and protect the cheese during transportation. For example, if you're buying a cheese board set as a gift, make sure it comes with a wooden cheese board and a glass dome or plastic wrap to keep the cheese fresh.
Presentation is Everything – Make Your Cheese Gift Look Great
Presentation is critical when it comes to gifting cheese. A well-packaged cheese gift can be both visually attractive and alluring. For instance, if you're looking to create a cheese hamper, we recommend choosing a stylish wicker basket. Line the basket with craft paper or a linen cloth to create an elegant look. You can also add some fresh herbs or flowers to the basket for a touch of natural beauty. Lastly, use a ribbon or twine to secure the basket, adding a final touch of sophistication. For the ultimate in luxury cheese hampers, choose Hay Hampers, experts in packaging and delivering personalised luxury cheese, food and wine hampers.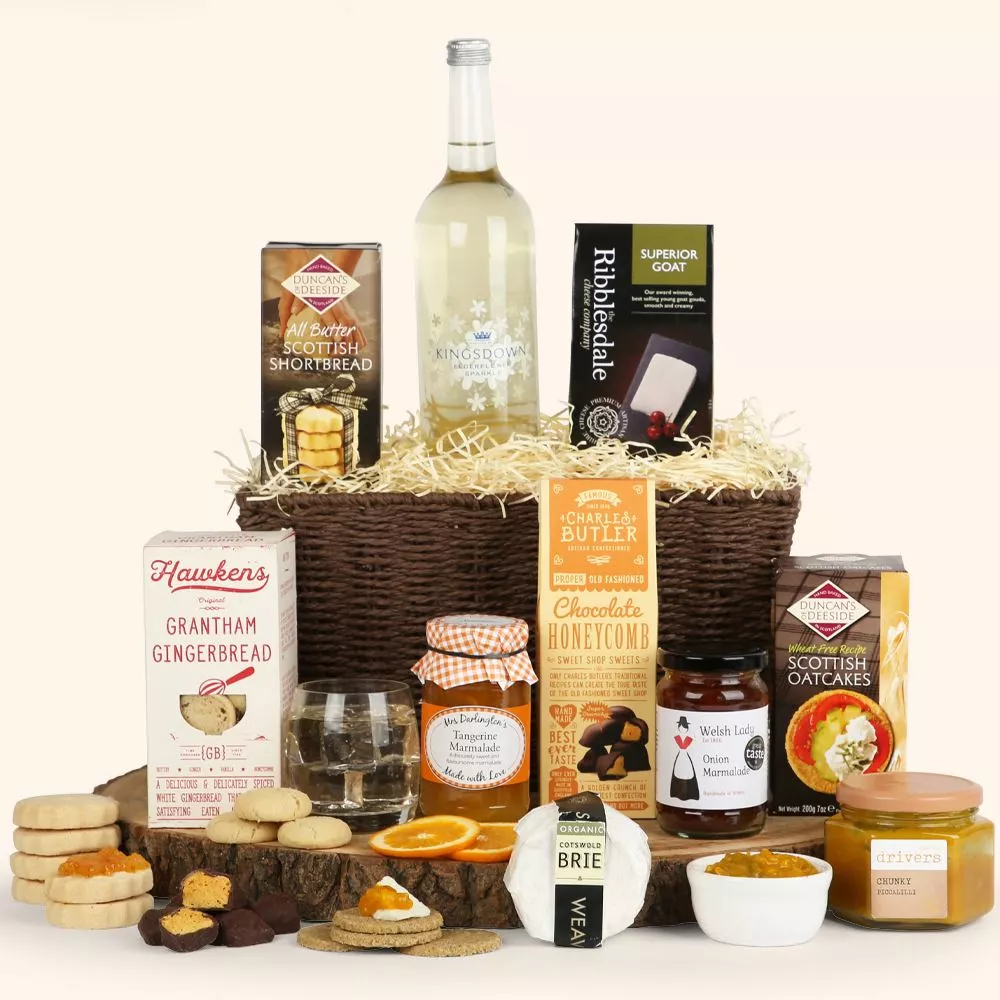 Add A Personal Touch with Custom Labels or Tags
Adding a personal touch to a cheese gift can take the experience from ordinary to extraordinary. A custom label or tag can help convey the message that you've put a lot of thought into the gift, making it more special for the recipient. For example, at HayHampers, we offer a personalised card with a written message to include with your gift. Custom name tags and stickers are also a great option for labelling individual cheeses on a cheese platter or board.
Consider Adding Wine or Chocolate to Your Cheese Gift Hamper
Apart from cheese, wine and chocolate are popular options for gourmet gifts. Combining these three treats helps to create a fantastic gift for any foodie. Wine and cheese complement each other, and adding chocolate to the mix brings the receiver an indulgent experience. If you're not sure what wine and cheese to pair, visit our Hay Hampers website where we offer perfectly paired cheese and wine hampers with next-day delivery to ensure your cheese gift is perfect.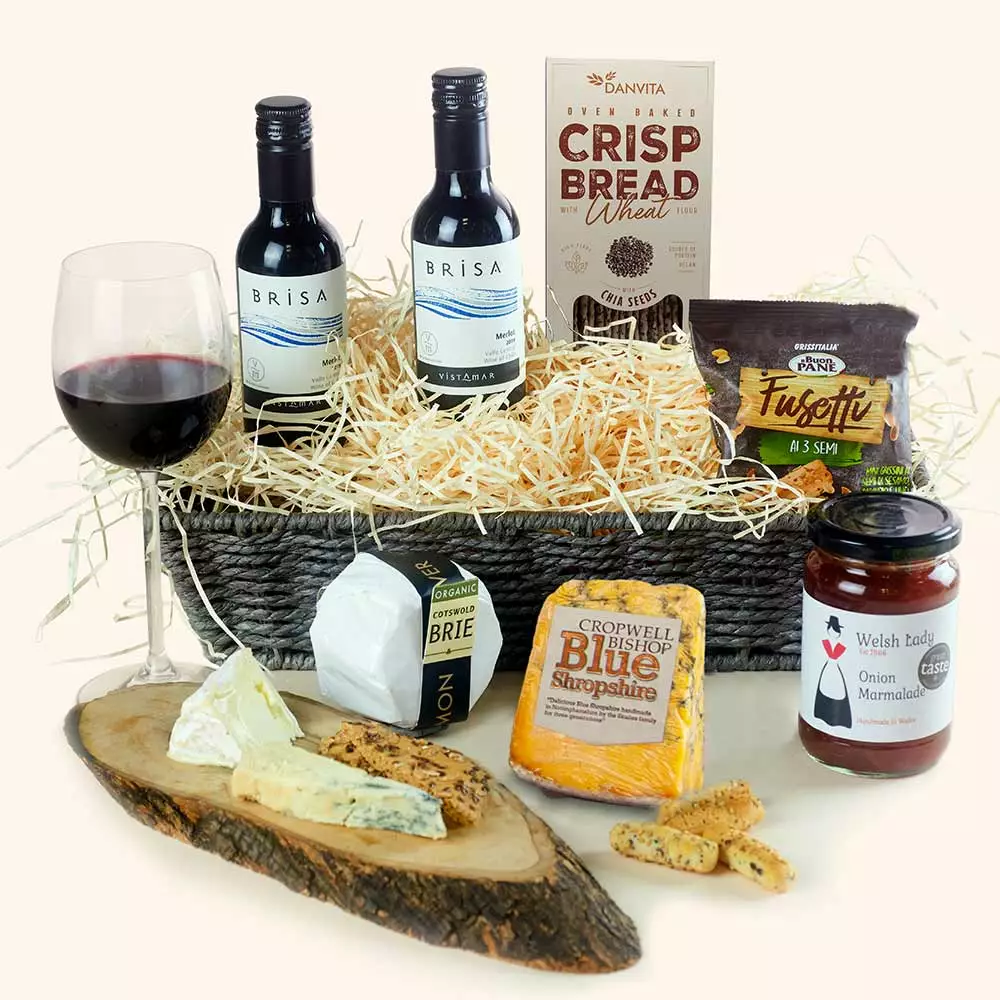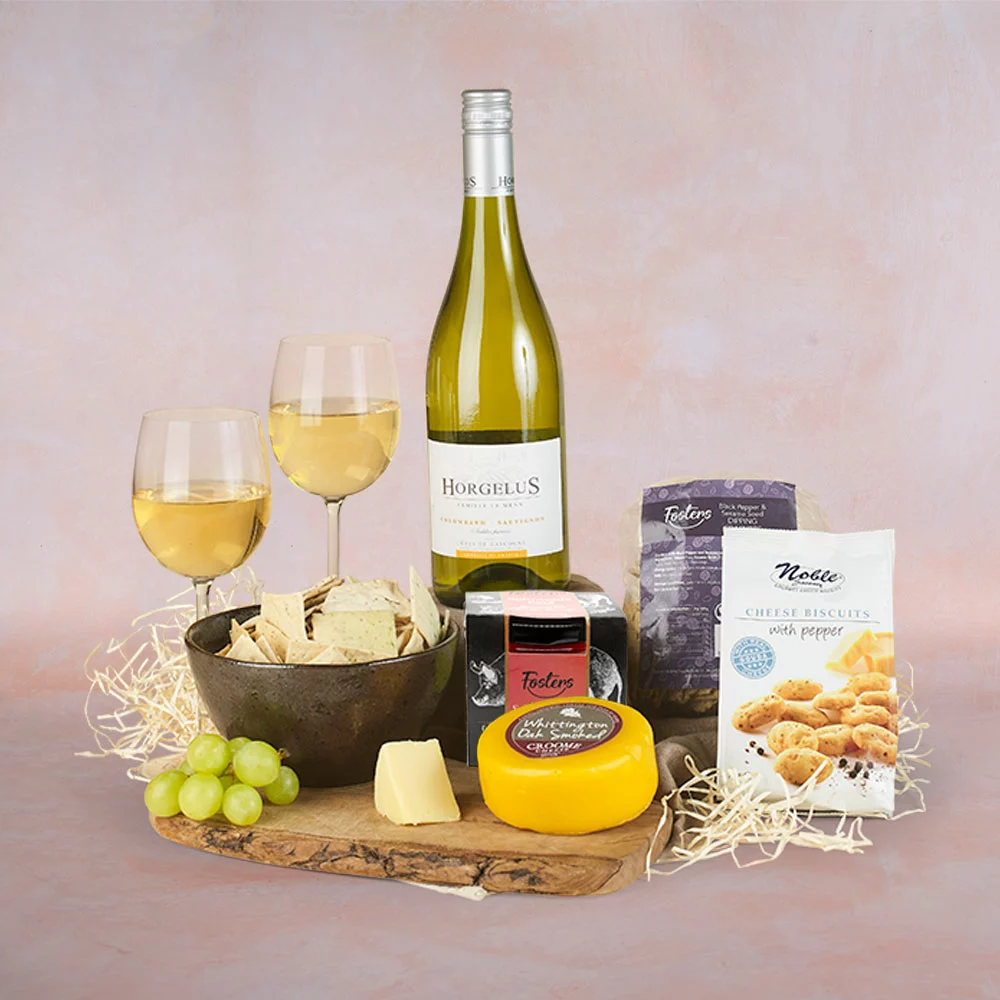 Shop Online for Last-Minute Luxury Cheese Hampers with Next Day Delivery
With our fast-paced lifestyles, we understand that it can be challenging to find time to shop for a gift. Luckily, at HayHampers, we offer online shopping for luxury cheese hampers with next-day delivery. You can choose from a range of cheese and wine hampers, thank-you gifts, Port and cheese hampers, Beer and cheese gifts, cheese platters and cheese board sets. Shop online and enjoy the ease of choosing the perfect cheese gift from the comfort of your home.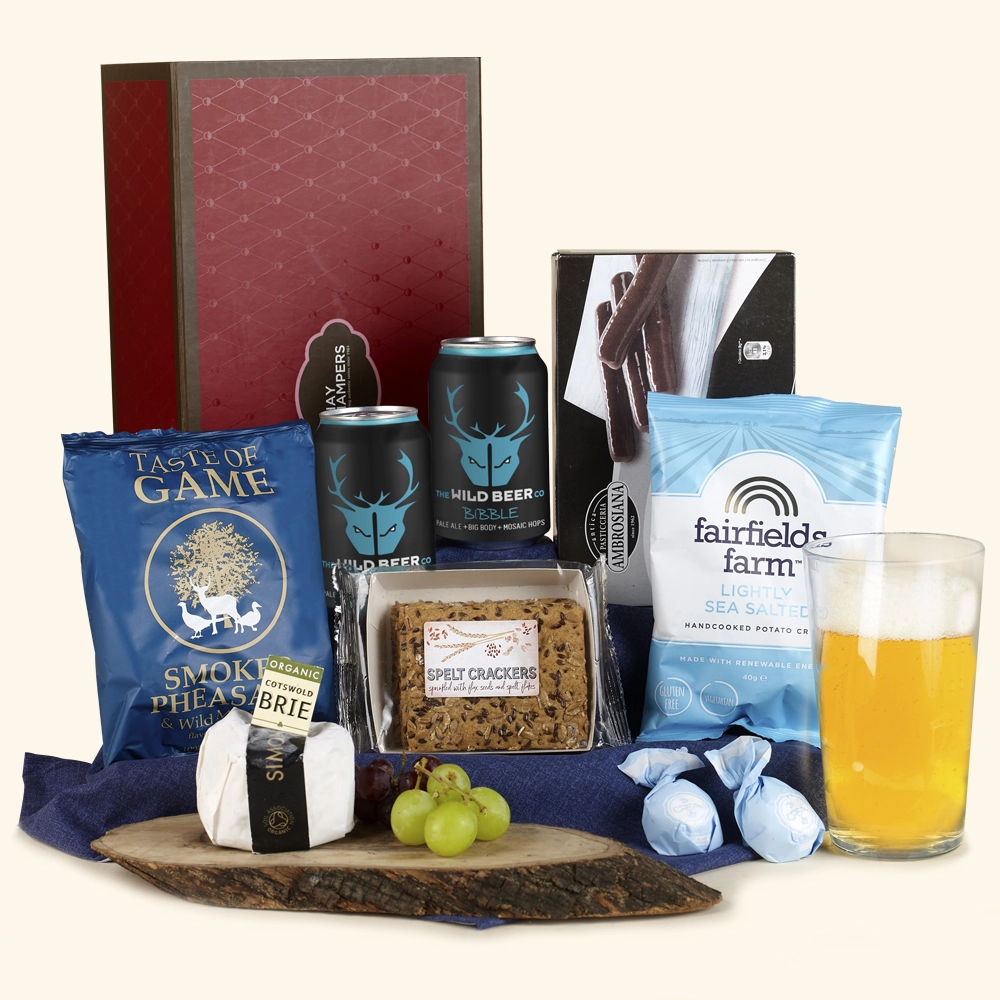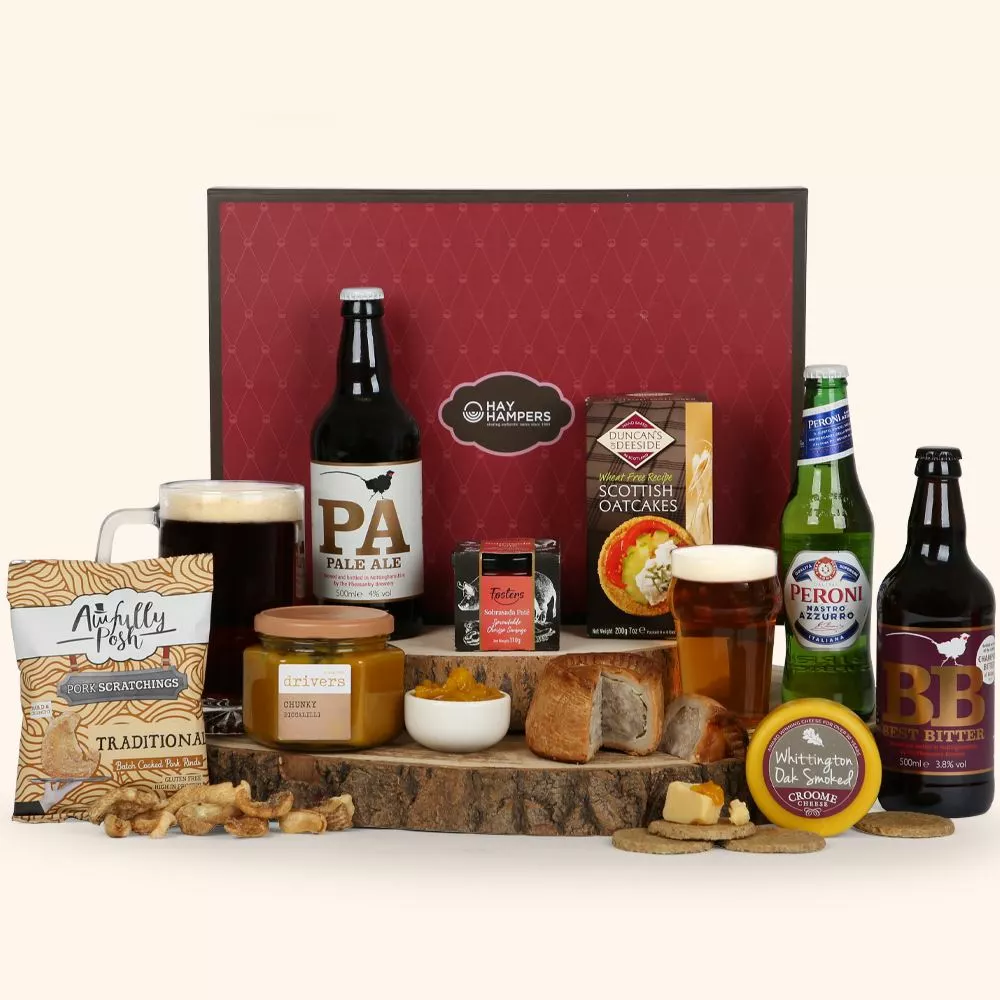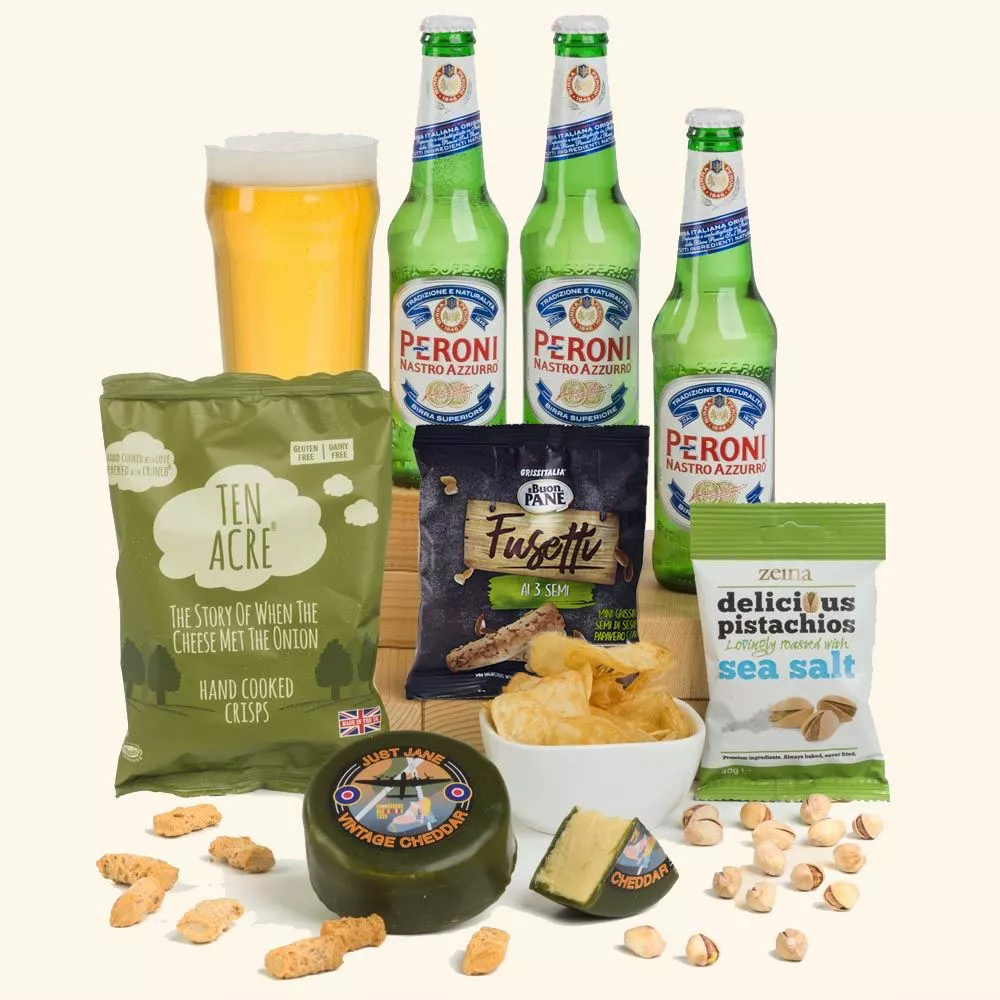 Packaging Cheese as a Gift: A Memorable and Delightful Experience
Packaging cheese as a gift isn't only about simply wrapping cheese and thinking outside the box is essential. By choosing the right container, paying attention to presentation, adding a personal touch, and considering wine or chocolate pairings, you can create an eye-catching and exquisite cheese gift. At HayHampers, we've got you covered when it comes to cheese gift ideas and luxury cheese hampers with next-day delivery. Surprise your loved ones with a thoughtful and delicious cheese gift that they'll never forget.
Posted By Hay Hampers at 12/10/2023