Love is delicious! Tasty ideas for Valentine's Day
Of course, Valentine's Day shouldn't be the only day we celebrate our love for each other but it is a nice reminder and the perfect excuse to explore all things romantic and indulgent. Although, once again, the pandemic has interrupted our lives and prevented us all from celebrating Valentine's Day in the ways we have become accustomed –all we need is a little more imagination. We at Hay Hampers have been having a think and have some ideas to help.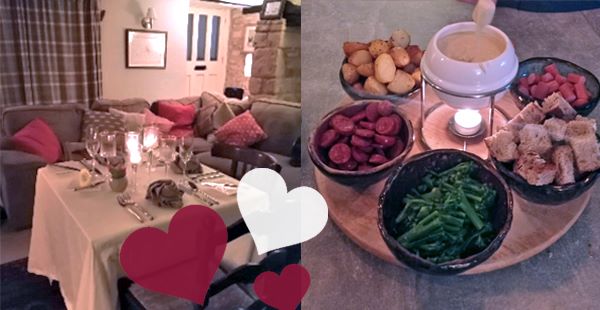 The most popular activity to celebrate Valentines is going out for dinner, with some stating up to two thirds of British couples usually planning on doing so. While dinner at home after nearly a whole year at home with your partner, doesn't exactly sound thrilling, we have some ideas on how to make it feel a little more special.
1. Make it feel special – set the ambience and tone.
a. Eat somewhere different to your normal location. Take a table into the lounge maybe? Or outside if you can handle the weather or have a firepit.
b. Lay the table restaurant style– use your best glasses, the nicest table cloth and your best china. The ones you are too worried about breaking/staining, they are desperate to be used! Add flowers and an ice bucket.
c. Set some mood music. There are so many playlists available on your favourite streaming service!
d. Dim the lights. If you can't dim your overhead lights, light the lamps, find some fairylights, light some candles.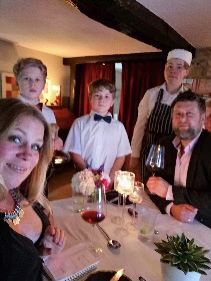 e. Get the heating level right – set a fire in the fireplace or if you don't have one; put a fire burning screen on the television for ambience!
f. Ban devices – we are all guilty of it!
g. If you are worried about children ruining the effect - if suitably aged – get them involved – they can be the waiter/s, cloakroom attendant, sommelier! Or if not, suitably aged, make sure they are tucked up in bed– one benefit of dining in this Valentine's is no need to get a babysitter!
h. Get dressed up – and arrange a time to meet. Maybe even go for a short stroll before your meal
2. Make it easy. Make sure the food involves minimum effort.
a. Maybe we have all had too many take-aways over lockdown but there are plenty of other ways to make the meal easy. We have a range of great meal hampers that are easy to prepare (click here)
b. plan cook ahead options such as the sharing cheese fondue
c. Or even no cook options such as Cheesboards. We have plenty of Valentine cheeseboard hamper gifts that would fit the bill for a no cook course.
d. End on a sweet note – bring out a final gift of a box of something sweet and meltingly delicious. Something from our range of Valentine chocolate gift hampers
Posted By The Taste House at 02/02/2021