Our jewels of Christmas –gold, ruby and emerald
Hay Hampers are all about premium products perfectly presented. Every year we renew afresh our assortment of over 400 food and wine gifts to reflect new trends and products we have found in the year and got excited about.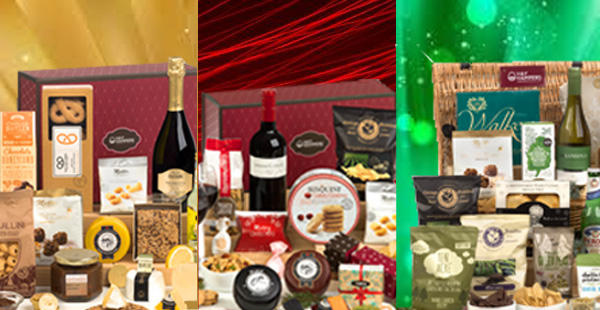 This Christmas many of our new gifts have stormed there was straight into the best sellers list, so we know you are keen on them as we are!
This year we have been inspired by the jewels of our assortment.
Gold – it is all about the Gold standard of our Prosecco! Gold and sparkly in nature, design and standard! In this gift, we combine two of our best loved concepts to create a new concept gift. Customers love a Prosecco gift and they also love our cheese hampers and it was pointed out to us that we didn't have a Prosecco and cheese hamper – what an oversight! So the Gold Star was born! And it has shot off like a meteor!
Ruby – This gift is red and festive. A perfect combination of a red wine and cheese gift with gourmet savoury nibbles and sweet treats aplenty. The ruby red Rioja, the mature Red Leicester cheese, the cranberry cookies and the red box of lucky red confetti chocolate almonds – Just half of the gems in this shining gem of a gift. All presented in our brand colours of deep burgundy red, magnetised high quality gift box.
Emerald – As you might expect like the Wizard of Oz's castle this is a shining beacon of green. A great mix of white wine, Vintage Port, beer and soft drinks this gift is ideal for everyone. As a non- perishable gift this hamper is perfect for this year's desire to order early and store in waiting for Xmas.
Posted By The Taste House at 15/12/2020