Lockdown: let's improve our mood with good food
With the news breaking about another lockdown and this time in the midst of the darkest days of winter our minds have been turning to ways we can improve our mood with food.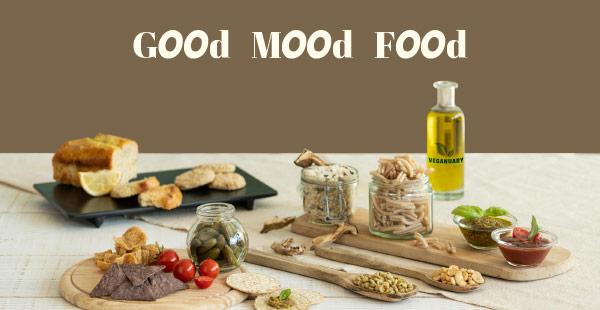 In January, after the excesses of the festive period, a lot of our minds and bodies turn naturally to seeking out healthier lifestyle choices. Dry January, Vegan-uary, No Beer for a Year, Sugar Free February are just a few we have heard of, plus of course the usual New Year's resolutions.
We have a great range of Vegan hamper gift options here for those in your life who are full time vegans or just trying it out for January, and also a wide variety of alcohol-free gifts here for those going dry for the month.
However, with lockdown in mind we have tried to seek out information on the foods we could all be trying to increase in our diet that might improve either our mental or physical well-being – Or Good Mood Food as we like to call it.
Dark chocolate - rich in compounds that may increase feel good brain chemicals. See our range of dark chocolate gifts here.
Fatty fish like salmon – rich in omega 3 fatty acids, that may lower your risk of depression. See our range of smoked salmon hampers here.
Nuts and Seed such as almonds are high in tryptophan, zinc, and selenium, which may support brain function and lower your risk of depression.
Coffee - provides numerous compounds, including caffeine and chlorogenic acid, that may boost your mood. Research suggests that decaf coffee may even have an effect. See our coffee hampers
Oats and other wholegrain fibres. These stabilise your blood sugar and boost your mood. Our granola flapjack is a delicious way to enjoy both oats and seed.
Posted By The Taste House at 08/01/2021