Next-Level Sustainable Hamper launched
Hay Hampers is launching the Because We Care Hamper Gift, a gourmet gift created with sustainability in the forefront.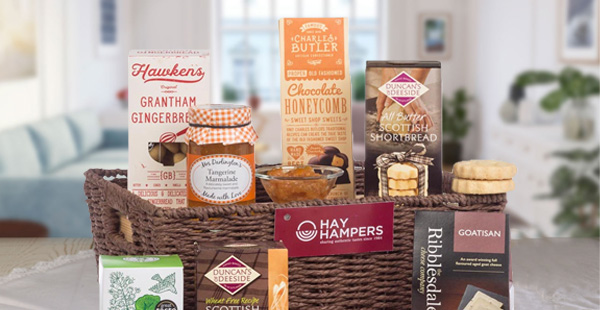 After introducing the first sustainable Christmas hamper into the British market in 2016, the luxury hamper company now goes to the next level covering all the core essentials of reduce, reuse and recycle with this gift.
The Because We Care hamper contains exclusively British-made food to reduce the impact of food miles on the environment. Carefully sourced and tested, this deli food comes from small family businesses local to Hay Hampers.
In addition to this, there is no palm oil contained in any of the products in this gift.
The packaging of every item in the present has been selected as it is recyclable. There is mostly glass and cardboard, with the least possible amount of cellophane plastic inside the cardboard to keep the items fresh.
Furthermore, the open woven basket it comes in can be reused in a variety of practical and useful ways for many years to come.
The gift hamper is fundamentally a cheese hamper with two cheeses, a soft one and a mature one, with crackers and chutneys plus a variety of sweet biscuits, sweets and jam.
"We always consider the overall sustainability of the gifts we provide and even more so with this hamper" explains Paul Yeates, Managing Director of Hay Hampers.
"The selection process for our products is the first step in the overall production of our hampers and gift sets. We hold blind tasting sessions with our team of gastronomy experts, and together we select the very best in artisan produce, always considering three critical control points: taste, ingredients and packaging. For us, sustainability is key and when we are brainstorming new and exciting ideas to bring to market, this is always one of the key factors in that process".
Posted By The Taste House at 07/01/2021